Modernizing Healthcare
We create software that brings healthcare into the 21st century.
Digital Solutions for In-Home Healthcare Providers
Logiciel Technology creates software that streamlines and simplifies in-home healthcare.
Secure & HIPAA Compliant
---
We take privacy and security very seriously. Our products are built and certified to be fully HIPAA compliant. Data encryption and high security standards protect your patients' information.
Cloud-Based Applications
---
Our applications are cloud-based, which means no pesky installations or outdated versions. You always have the most up-to-date software available to you anywhere you are.
User Focused Design
---
Our products are designed to be as intuitive and user-friendly as possible. We work with partner agencies during design and development to create the products our customers need.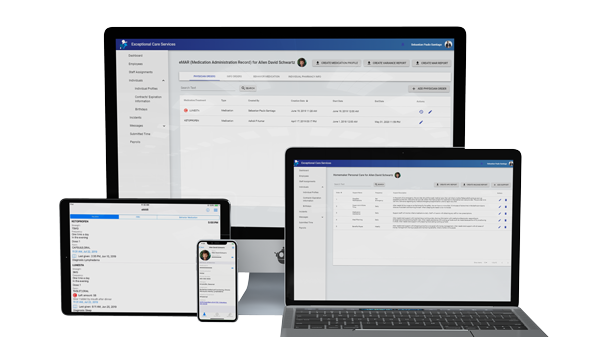 Alley Data
Software For Developmental Disability Agencies
---
Alley Data is the first product of its kind. It has been designed for the specific needs of agencies providing care to developmentally disabled individuals.
Learn More >
Aspyre Connect
Software For Home Healthcare Agencies
---
Aspyre Connect is home healthcare software designed to help you spend less time doing paperwork, and more time caring for your patients and agency.
Learn More >