DD Agency and Patient Management Software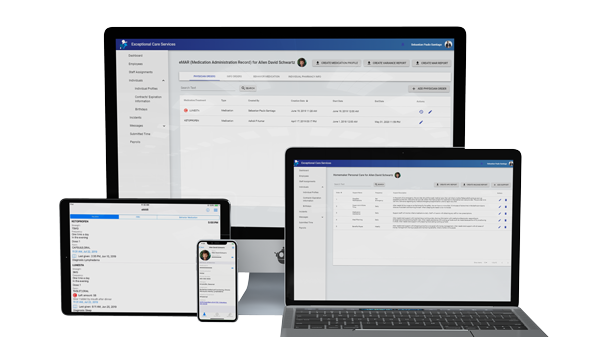 Alley Data
Software For Developmental Disability Agencies
---
We built Alley Data to address the specific needs and functionality for agencies providing services to developmentally disabled individuals. We realize there are differences between caring for DD persons and general home healthcare. That is why we developed Alley Data. It is the first product of its kind, built specifically to manage DD agencies and individuals.
Learn More at AlleyData.com
Alley Data Key Features
---
Alley Data is loaded with features designed to simplify in-home healthcare processes for agencies serving developmentally disabled Individuals.
Cross platform (iOS, Android, web) and cloud-based
HIPAA-compliant
EHR management
Direct data entry (DDE) charting
Designed for the field; Works offline
Multidisciplinary employee scheduling
Timesheet/payroll management
Push notifications to direct support professionals
GPS logging capabilities
Photo documentation
Personalized training
Reporting tools/PDF Reports